Mosbet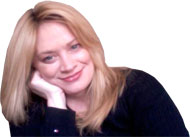 Register for workshop beginning:
Tuesday September 6th vi Zoom 7 PM CST
You can register by sending an email to:
Mary@Immediatefiction.com
Is this you?

You want to write but you have no time.

When you do find time, you just can't drag yourself to the desk.

If you do get going, your writing starts strong, but becomes such a mess you don't know whether to keep working or dump it all and start something new.

You write lots of bits and pieces, but none of them fit together into a meaningful whole.

You have training (workshops, college courses, or even a degree in creative writing) but little or nothing you write gets published.

You haven't taken a class because you're not sure where to turn or what to do first. One thing you do know is you want to get the right start so you don't waste a lot of time working on things that don't matter.

GET SOLUTIONS to these and any other writing problems at Chicago's legendary Writers' Loft.

Jerry in China

Jerry's book, Immediate Fiction, is the bestselling writing book in China. Here's the banner they used on his book tour to Beijing and Shanghai where he gave student seminars at the five major universities plus special professional writers and writing professors conferences and writing teachers' workshops.
Novels, Screenplays, Short Stories, Stage Plays, Memoirs, Biographies, All Nonfiction
Only one workshop in Chicago has mentored 40+ novels and 5 nonfiction titles into print by major publishers — plus an Emmy winner.
"Simply brilliant. Brilliantly simple." Donal Harding, winner of Paris Afton Bonds Screenplay Award
"I recommend it to everyone who writes." Linda Lael Miller, NY Times bestselling author, 12 million+ books in print
"Simply the best workshop ever." Nicole Hollander, nationally syndicated cartoonist, creator of Sylvia
"Proves there is method to this madness." Tim Kazurinsky, Saturday Night Live writer, screenwriter
"Better than all my writing classes combined." Donald Catherall, Back from the Brink (Bantam)
"The best storyman ever." Jane Leder, Brothers and Sisters (St. Martins), Dead Serious (Atheneum)
"A powerful motivator." Laura Caldwell, Burning the Map and A Clean Slate (Red Dress Ink)
"Demystifies the story process." Michele Fitzsimmons, winner of Illinois Arts Council Award
Jerry Cleaver
1938-2014
More...
Taught by NY Times bestselling author Mary Carter, The Writers' Loft gives writers of all levels the crucial skills that make every story and every writer a success. Learn everything you need to unlock your imagination and bring your ideas to life on the page, stage, or screen.
MORE THAN A WORKSHOP, The Writers' Loft is a writer's community. It's a place for you to be with other writers, have your work presented, and get the support, guidance, and coaching you need to write successfully in all genres and all media, including novels, short stories, screenplays, stage plays, biography, memoir, nonfiction. Plus you get insider help and advice on how to market your work and how to make those all-important connections to agents, editors, and publishers.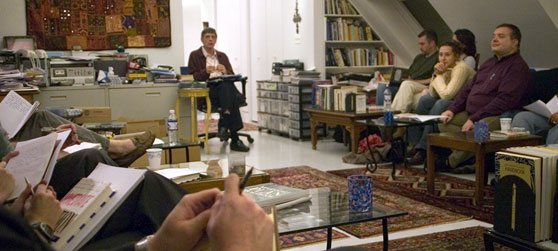 Who
Jerry Cleaver created The Writers' Loft 20 years ago. It's been turning out published authors ever since.
Jerry Cleaver

Author of St. Martin's Press' five-star, best selling book Immediate Fiction
Teacher of Professional Fiction at Northwestern University for ten years.
Teacher of special seminars for Writer's Digest, published articles in the Writer's Digest Magazine, and featured in the Writer's Digest Yearbook.
Creator of the worldwide "Write Your Novel Now" online course (students in Alaska, New Zealand, Turkey, Hong Kong, Singapore, Australia, Ireland, England, Canada, India).
Creator and leader of the Fiction Writing for Lawyers seminar series.
Very sadly, Jerry is no longer with us. He is greatly missed by his family, friends and students. (Read more here.)
At the request of Jerry and his family, writer and teacher Mary Carter has come to Chicago to carry on his work at the Writers' Loft.
Mary Carter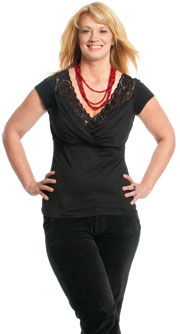 I followed Jerry Cleaver's unique course when I was writing my first novel, She'll Take It (Kensington Books). It was published in 2006 and since then I have published over 22 titles and have become a USA Today bestselling author under my pen name Carlene O'Connor. My work has been translated into 7 languages, and my anthologized novellas were New York Times bestsellers for several weeks in a row. You can read more about me at marycarterbooks.com or carleneoconnor.net
I received personal training from Jerry in his Writers' Loft workshop methods, and since then I have been leading successful workshops in New York and Wilmington, North Carolina. Jerry continued to train, coach and mentor me the whole time.
I am honored and thrilled to be chosen as the only person other than Jerry ever to teach at the Writers' Loft. I feel a special responsibility to Jerry — and to Writers' Loft students.
I follow Jerry's methods closely because I know from my own experience as a writer that they work. And I know from my experience as a teacher that they can work for you. That's why I strive to match the dedication, enthusiasm, empathy and insight that Jerry showed me — and every student.
Here's the thing — you can try The Writers' Loft workshop with me for free. Just come to the first class and see what you think. You don't pay anything unless you return for the next class. So why not? To sign up, email me at mary@immediatefiction.com. Sessions fill up fast!
"After being stuck for years, I am now 150 pages into my first draft. Mary created just the right atmosphere." Martin Gavin, President of NYC's StarCom
"Mary Carter is a gifted writer and incredibly talented coach/mentor/instructor." Megan Cunningham, CEO/Founder of Magnet Media, Inc
"Mary efficiently revived my writing career." Craig Dixon, author of "Notes by a Nomad" and "Shorts"
What
Six 2
1/2

hour workshop sessions, plus all the help you need outside of class.

Each session meets from 7:00 PM to 9:30 PM. Each class consists of three things:

Specific story techniques presented and explored through examples and discussion.

Presentation of writing with feedback and coaching using Jerry's innovative feedback techniques. Mary reads your writing to the class, anonymously, so no one is put on the spot or forced to present their own writing.

In-class writing. The last half hour is committed to writing, using your own idea or one of the dramatic setups provided.
Each class ends with this half hour of writing to put you into the process of writing, get you loosened up, and create some momentum that will carry over to the outside. One Writers' Loft student took a class exercise and expanded it into a novel (The Leaving Summer by Donal Harding) that was published by William Morrow. Another student entered 21 pages of her in-class writing in the Illinois Arts Council Awards and won $7,000.
You Also Get
Audio files that cover the critical elements of storytelling. Play them as you ride in your car or on your phone or iPod. The more you listen the more you learn. A great way to perfect your skills and technique while you're doing other things.
STORY HELP LINE. Call any time for help with any writing problem. Get the help you need when you need it. No need to wait until the next class. Call any time for personal help with any and every writing problem whether it's trouble with your story or yourself. Don't sit there and suffer. Remember no writing problem is too big to conquer and no problem is too small to disable you. This is Mary's specialty. Call any time and let Mary get you back on the track.
PERSONAL CONFERENCES. Unlimited personal conferences. Personalized help tailored to your needs of the moment and the future. Help finding your subject, setting your goals, and dealing with any other writing problems.
OUTSIDE WRITING HELP. Get feedback and coaching with outside writing. If you already have a story, you will get the coaching and guidance you need to get it into shape and off to market.
The first class is free. Any time you miss a class you are able to attend that class the next time it is presented.
FULL MARKETING STRATEGY. Taking one Writers' Loft workshop entitles you to full marketing help and guidance - even if you're no longer in the workshop. Whenever you have a novel, short story, screenplay, or stage play ready, Mary will give you everything you need to market your work and help you short cut the submission process and get your story a serious read by agents, editors, and publishers.
Where
In Printers' Row, just south of the Loop.
IMPORTANT UPDATE: Due to the Current COVID-19 Pandemic all classes will be held over Zoom Meeting!
New Address. The Writers Loft is now located in Printers Row in downtown Chicago.
The Pope Building
633 South Plymouth Court #1002 (10th Floor)
Chicago, 60605
Close to all train lines at Harold Washington Library stop at State/Van Buren and close to the Harrison Red line stop. Also close to the Metra. Parking lot across the street or metered street parking. Ask Mary for more details.
Why
The best measure of a workshop is the success of its students.

Loft Successes: more than 40 novels*, 5 nonfiction titles*, plus an Emmy winner *All major publishers. Self publishing doesn't count at the Loft.
How do you judge a workshop?
You may have never had a workshop and may have little or no idea what to look for. Or you may have had a workshop or two or even a bunch and still not be sure what you need and what works. Or you may feel you know what you need, but how can you tell if that's what you'll get from any particular workshop?
What is the best way to choose? What's the best measure of a workshop's effectiveness?
If your goal is to be a successful writer, then only one thing matters: Results. Learning the right skills to get you there as quickly and as painlessly as possible. And that can only be measured by the accomplishments of the students who have studied at that workshop.
Here is what a few of those who have studied at The Writers' Loft have to say:
I recommend it to everyone who writes." Linda Lael Miller, author of eight New York Times bestsellers. Over 12 million books in print.
"The best there is." Michael Harvey, Emmy winner, writer for Academy Award nominated documentary Eyewitness, novelist.
"Without Jerry I never would have published at all." Josh Landsman, playwright, author of Frank Talk About Matters Big and Small (Organic Theatre, Chicago).
"A powerful motivator." Laura Caldwell, author of Burning the Map and A Clean Slate (Red Dress Ink), The Year of Living Famously (November, 2004), Look Closely (June, 2005).
"Simply brilliant. Brilliantly simple." Donal Harding, author of The Leaving Summer (Wm Morrow) and winner of the Paris Afton Bonds Screenplay Award.
"The best storyman ever." Jane Leder, author of Brothers and Sisters (St. Martins - nonfiction) and Dead Serious (Atheneum - nonfiction - rated one of the top ten books of the year by The National Library Board).
"Demystifies the story process." Michele Fitzsimmons, winner of $7,000 Illinois Arts Council Award for 21 pages of The Writers' Loft in-class writing.
"Better than all my English and writing classes combined." Donald Catherall, author of Back from the Brink (Bantam).
"Simply the best workshop ever." Nicole Hollander, nationally syndicated cartoonist, creator of Sylvia.
Here are some endorsements from those who have the expertise to know:
"Plainly gifted." C. Michael Curtis, senior editor of The Atlantic Monthly.
"A true story master." Bernard Sabath, Broadway playwright, author of The Boys in Autumn, starring George C. Scott and John Cullum.
"Proves there is method to this madness." Tim Kazurinsky, Saturday Night Live writer and performer, screenwriter for About Last Night (Tri Star), For Keeps (Tri Star), and The Cherokee Kid, HBO special.
"Stretches your limits." Bob Condor, Columnist, Chicago Tribune.
Cost
The first class is a trial class. If you do decide to take the workshop, return for the second class and pay then.
We meet at 633 South Plymouth Court in Printers Row from 7:00 to 9:30-10:00 PM for six sessions.  The cost for the entire course is $575.  You can put it on a charge card if you want.  If you charge it, you can spread the payments out over five months.  Five payments bring it down to $115 a month.  If you were to take a course like this at Northwestern or another university, the cost would be over $6,000.
The right coaching and guidance is critical to your writing success. So, come try it and see. You have nothing to lose and much to gain.
To try the first class for free, email mary@immediatefiction.com or call Mary Carter at 206.618.3747.